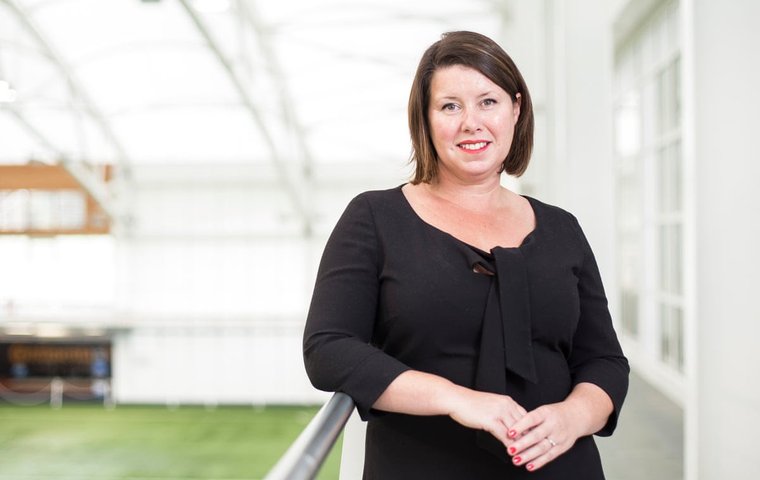 The weekly TRC industry digest - a round-up of the international racing news from the past week.

Phoenix pulls out of Britain
Middle East: Dubai-based equine investment fund Phoenix Thoroughbreds has announced that it will cease racing operations in the United Kingdom, and the "process will start with immediate effect".
The embattled organisation said that it was a "difficult business decision", which was in "no small part down to the unfair treatment from an industry media outlet [believed to be the Racing Post] that this decision has been taken".
Last year in a New York court, it was alleged that founder and CEO Amer Abdulaziz Salman is a key money launderer for fake cryptocurrency OneCoin. Abdulaziz refutes all the charges but has never identified any investors, citing client confidentiality.
In the UK, Phoenix Thoroughbreds have, to date, raced 41 horses in 170 races. The company employed 11 trainers and helped facilitate the employment of around 300 stable staff, administration workers and those working in supporting industries.
Last week, vice president Tom Ludt became the latest high-profile racing professional to cut ties with Phoenix. The well-respected American said that he'd "spent the last 2½ years of my life traveling the world for this company and I didn't want to get dragged down with a bad reputation".
Saudi Cup: decision on payouts
Middle East: The Jockey Club of Saudi Arabia (JCSA) will award prize money to the connections of horses placed second to tenth in the $20 million Saudi Cup at King Abdulaziz Racecourse, Riyadh, on February 29.
Prize money will be withheld from winning horse, Maximum Security, until the JCSA is able to complete investigations. After the race, the colt's then-trainer, Jason Servis, was indicted in the U.S. over an alleged mass doping scheme.
TRC Exclusive: Prince Bandar talks for the first time about events at the Saudi Cup
According to the JCSA, the decision has been taken in the "interests of safeguarding the integrity of racing" in the Kingdom, where the "administration of PEDs [Performance Enhancing Drugs] is prohibited under the JCSA Rules and the Horseman's Guide to the Saudi Cup".
It added that "prior to the race, the JCSA received no allegation and no indication that Maximum Security had ever been administered PEDs".
That investigation remains ongoing but has been hampered by the Covid-19 crisis and the fact that the JCSA is not a party to the ongoing legal proceedings in the USA. The JCSA will make no further comment until the conclusion of the investigation.
5,000 wins up, and Elliott has no plans to stop
North America: Stewart Elliott has become the 36th jockey to hit the 5,000-winner mark in North America. The 55-year old partnered the Steve Asmussen-trained Stable's Power End to an historic victory at Lone Star Park on Sunday.
Elliott's finest hour came in 2004, when he rode Smarty Jones to victory in the Kentucky Derby and Preakness Stakes.
The 2017 George Woolf Memorial Jockey Award winner and Canadian Horse Racing Hall of Fame inductee said before the landmark win, "It makes me realise that I've had a pretty good career and been fortunate to do well most of it."
The Toronto native has ridden in 32,188. His mounts have earned $106,217,627.
"I mean, really why would I quit right now?" He said. "As long as things are going like this and I feel good and I feel like I can still perform and business is good. I'll keep going until things change."
Cycling chief taking the helm at the BHA
Europe: The British Horseracing Authority (BHA) has named Julie Harrington as its new chief executive. She will succeed outgoing CEO Nick Rust as head of British horseracing's governing body and regulator on January 4.
Harrington has spent nearly four years as chief executive of British Cycling, which has more than 160,000 grassroots members and is responsible for the elite team preparing for the Tokyo Olympics and Paralympics.
She is a former member of the BHA board and was a senior executive with Northern Racing for eight years, including a spell as managing director of Uttoxeter. BHA Chair Annamarie Phelps said, "I am delighted that Julie is coming back to the BHA and to racing, and the board and I are looking forward to working closely with her."
Harrington said, "I'm so excited to be coming home to racing and playing my part helping this great sport to achieve a prosperity from which everyone benefits.
"The BHA and its team of dedicated officials do a great job in keeping racing safe, clean and fair. I am proud to take on this leadership role in such a well-regulated sport, which enriches the lives of horses and people, and has a special place at the centre of national life and our rural communities."
Death of Mucho Gusto's breeder
South America: Leading Peruvian breeder Bernardo Alvarez-Calderon has died after complications from a fall at the age of 78.
He competed as a show jumper in the early 1970s in the South American championships. He told The Blood-Horse earlier in the year that "horses have been my life". Alvarez-Calderon gained wider acclaim as the breeder of 2020 Pegasus World Cup Invitational Stakes winner Mucho Gusto.
His family plans to carry on his legacy in the Thoroughbred industry by continuing the breeding programs in Peru and the U.S.
New chair at Aintree
Europe: Nicholas Wrigley will succeed the late Rose Paterson as chair of Aintree Racecourse, the home of the Grand National.
He is currently chair of investment bank N M Rothschild & Sons. Appointed as a Jockey Club member in 1994, Wrigley served as Senior Steward between 2009 and 2014.
Since 2019, he has been chair of the National Stud in Newmarket, which is also owned by the Jockey Club. The Englishman has been on the York Race Committee since 1992, serving as chairman from 2005 to 2011. He is also a director of Pontefract Racecourse.
Wrigley said, "Rose displayed such outstanding leadership and passion during her tenure as chairman of Aintree Racecourse. It was a great honour to serve on the Aintree committee with Rose as she showed huge enthusiasm and commitment to Aintree and the community."
Ascot's step forward on distributing live tracking data
Europe: Ascot Racecourse has announced that it has chosen Total Performance Data (TPD) as its tracking data distribution partner to leverage integrations with broadcasters, bookmakers, form websites and pro punters around the world.
Ascot has been producing high-quality tracking data for some years thanks to its partnership with Longines Swiss Timing.
This agreement will see TPD, which currently provides live tracking data from 37 racecourses worldwide, commercialise and broaden the reach of Ascot's existing Flat tracking data while also making use of TPD's tracking system so that Ascot's jump racing fixtures can offer time and stride data.
For the first time, Sky Sports Racing and AtTheRaces.com were able to use this partnership to show live split times and highly insightful post-race data for this year's Royal Ascot.
Juliet Slot, Chief Commercial Officer at Ascot, said, "With racing taking place behind closed doors, it's never been more important for the sport to offer the greatest possible insight and analysis for online or home viewing, and TPD enables us to reach a wider audience with our Longines tracking data."
Will Duff Gordon, CEO at TPD, said, "The drama of racing at Ascot is already there for all to see, but we will strive to lift the bonnet on the performance of these wonderful athletes by transmitting this content far and wide for the widest possible insight and betting engagement."
Elsewhere in racing …
North America: The Canadian Thoroughbred Horse Society has announced that Direct Livestock Marketing Systems (DLMS) will be providing online bidding for all its 2020 sales. More here
Europe: York Racecourse has announced a new service from its partnership with leading weather specialists, Skyview. More here
North America: Fasig-Tipton has consolidated its 2020 Saratoga Fall and Midlantic December Mixed sales, which will now take place on December 7-8 in Maryland. More here