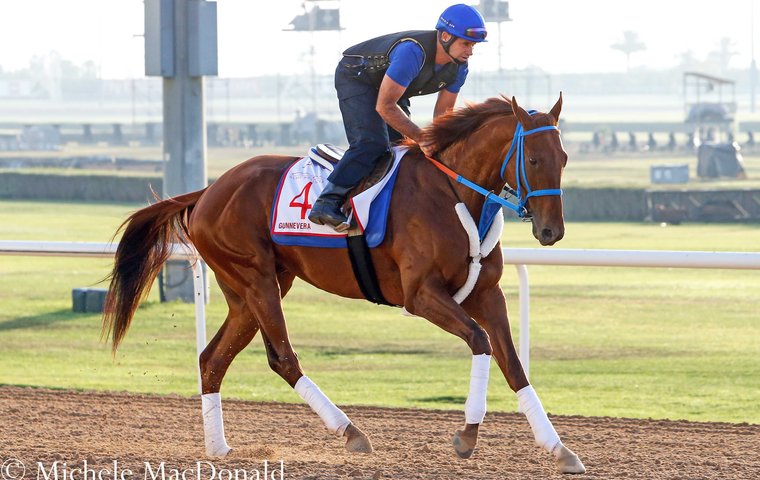 If proof was needed that anything is possible in life, then Dubai World Cup contender Gunnevera and trainer Antonio Sano provide validation in ways worthy of an epic movie.

Orphaned as a foal, Gunnevera has grown into a strapping blaze-red colt who has banked nearly US $3 million while under the care of Sano, who survived a brutal kidnapping in his native Venezuela before moving on to training success in the United States that has defied even his own imagination.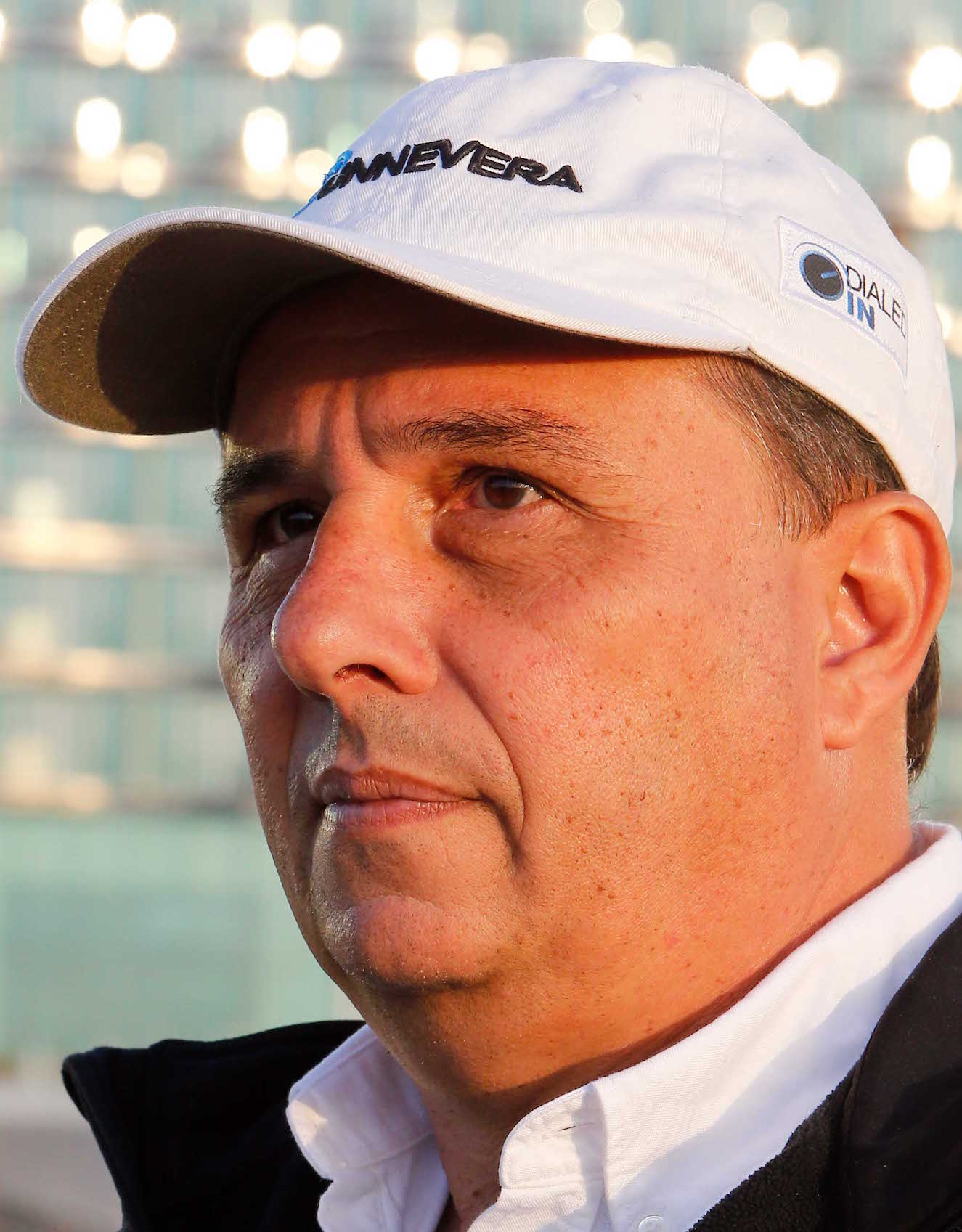 "I tried everything after my kidnapping," Sano (photo: Michele MacDonald) declared in the English language he still struggles with as he stood by the Meydan Racecourse rail on Tuesday morning. "This horse is very important to me. He's given me opportunities to train the best horses of my life. And he's my best friend - he loves me. I don't have words to explain what Gunnevera means to me."
Sano already was the top trainer in the history of Venezuelan racing, having saddled 3,338 winners and earned the nickname 'Czar Valencia Hipismo' (king of Valencian horse racing) when his world nearly came to a violent end in 2009.
Seven armed men drove to his home and dragged him into their sport utility vehicle and Sano was hauled off and held shackled to a wall in a small, empty room for most of 36 days in captivity. Only after his wife, university engineering professor Maria Christina Sano, scraped together a ransom payment was he released.
The experience led Sano to flee Venezuela with his family for a safer life, and he wound up at Calder Race Course outside Miami after a brief stay in Italy. He had to leave behind over 150 racehorses in his care in Venezuela and start over with virtually nothing in a foreign land.
Five years later, Gunnevera was born on the last day of February at Jim and Pam Robinson's Brandywine Farm in Paris, Kentucky. His dam, the Unbridled mare Unbridled Rage, survived a haemorrhage after foaling but ten days later suddenly died of a heart attack, leaving her foal vulnerable. But, after the Robinsons arranged for a nurse mare to tend to the colt, he thrived.
More than a year after that difficult beginning, the leggy chestnut caught the eye of Sano at the Keeneland September yearling sale, and the trainer put up a modest $16,000 to acquire him.
Since that time, they have soared to the highest heights of American racing, winning five of 15 starts in addition to the huge prize-money, and contending in the most prestigious events, including the Kentucky Derby, Travers Stakes and Breeders' Cup Classic. The success has led to more good horses entering Sano's barn.
Their latest contest was the $16 million Pegasus World Cup Invitational Stakes at Gulfstream Park in January, when Gunnevera finished a good third behind 2017 U.S. Horse of the Year Gun Runner while earning $1.3 million for his efforts.
Although Gunnevera has not yet won a G1, Sano believes the Dubai World Cup Sponsored by Emirates Airline could be his breakthrough event, partly because of an unusual procedure to help him compete more comfortably.
"He is a totally different horse now than when he ran in the Pegasus," Sano said, relating that a veterinarian was able to adjust the colt's undescended testicle - without surgery - so that Gunnevera can run more fluidly and without aggravation from the condition. "He has never worked like he is working now."
Racing in the Dubai World Cup, win or lose, with the horse that helped revive his professional life in the aftermath of the kidnapping nightmare will be the pinnacle of Sano's tenure in horse racing.
"I'm so proud to be here in Dubai with my horse," Sano said. "I hope he has a good pace to run behind and that he can come charging home in the stretch."