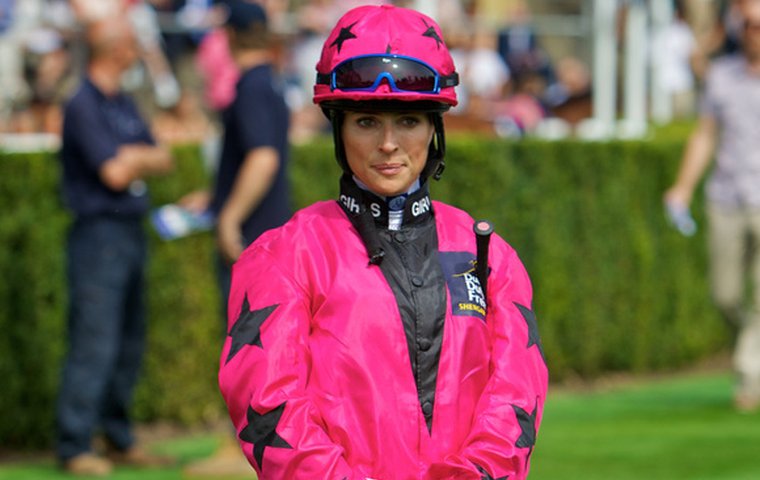 Chantal Sutherland, who rode Inge for the first time when fifth of eight in the Marine Stakes at Woodbine in May, will attempt to get the gelding to display a less eager attitude as he stretches out to 1¼ miles in Saturday's Queen's Plate at Woodbine.

Inge, claimed for $40,000 at Woodbine on December 2, will be looking to become the second horse acquired in that fashion in recent years and go on to win the Queen's Plate. Midnight Aria, haltered for $35,000 at Gulfstream Park in January of 2013, won that year's Queen's Plate in front-running fashion.
Trainer Norm McKnight gives Bruno Schickedanz most of the credit for zeroing in on Inge, who had won a $25,000 maiden claiming race and notched his second career win on the day he changed hands.
"Bruno had me look at him. I thought he was a big, good-looking colt," said McKnight. "He kind of thought he'd go two turns, and he actually had the Plate in his mind when he claimed him."
The first steps on the prospective road to the Queen's Plate came at Oaklawn Park, where McKnight raced a string for Schickedanz for the first time.
"I thought if we were going to go to the Plate, maybe we should consider keeping him going," said McKnight. "You give them the winter off, things happen. You try to get them back ready for the following year, sometimes you hit bad weather, you hit bad tracks, you miss days, you're not ready."
Inge had mixed results at Oaklawn, recording a second and a third from four starts with the former in his last appearance there over 8½ furlongs of slop.
"We were trying to get him to route. That's why we sent him there," said McKnight. "We were just having a little bit of trouble, trying to get him to settle. We still haven't mastered that yet."
McKnight's contention is borne out by Inge's two most recent appearances back on his home grounds. Inge finished second, promoted to first via a disqualification, in the 8½-furlong Wando and fifth in the G3 Marine at the same distance, opening up clear early leads on each occasion.
"I think he was a little aggressive in both starts," said McKnight.
Since the Marine, he has been working on changing that approach. "I've given him lots of time since his last race," he said. "I've been breezing him in behind horses, and I've changed his equipment a little bit. We've been trying to settle him down, take the edge off him. I'm hoping everything will work out. The key is to have him relax."
Watch the Queen's Plate draw live
The draw for the Queen's Plate, slated for Wednesday, June 27, at 9:30am in Woodbine's trackside tent, will be streamed live at www.queensplate.com. Further information and event details for the Queen's Plate Festival are available there.