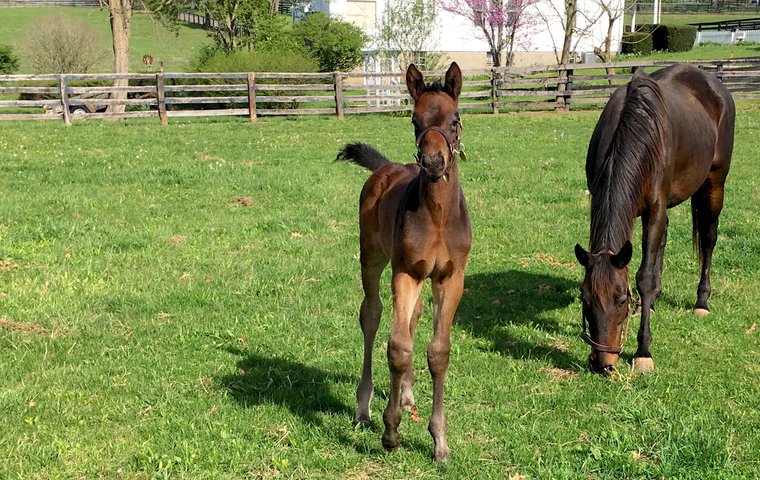 Some dreams in racehorse ownership are just not meant to be - as Amanda Duckworth sadly discovered.

Foaling season is one that is full of optimism and hope, but it can also break your heart. It's a lesson I learned all too well last year, and it has only deepened my appreciation for the men and women who deal with both the amazingly good and the horrifically bad on a daily basis.
So a warning – this story doesn't have a happy ending, but it hopefully will show just how much effort, dedication, and luck it takes to simply get a racehorse in the starting gate, much less to the winner's circle.
Last July, late one night in a hotel in Tokyo, I opened an email with the subject line of Bob. It was a nickname I resisted from the beginning for the foal I owned in partnership with a group of friends in Kentucky. Expecting a cute photo or an exciting progress report, I instead got the worst news you can get when it comes to anything you love.
"Hey guys. Well, this is the toughest update I've had to write, and there have been too few good ones. There's no easy way to say this. The folks at Frankfort Park found Bob dead in his paddock last night. The mares were all gathered round him, and TTL was off standing by herself. It's heartbreaking."
The brain reacts oddly to the news of death, or at least mine does. Namely, every ounce of comprehension I possess seems to disappear. I had to reread the note multiple times, and it still wouldn't process. Bob was born a happy, healthy foal. He was good-looking and charming, and he couldn't just be gone. Except, of course, he was.
Back to the beginning
Loss is always unfair, but Bob's seemed particularly cruel given the circumstances. In January 2015, a good friend of mine organized a partnership group, and I bought into it, along with a number of friends who also work in the horse industry in some form or fashion.
The goal was simple: have fun with a single broodmare while having some skin in the game, even if was just a small amount. That's how I ended up owning ten percent of Top Ten List, a multiple stakes winner who was a Sovereign Award finalist in Canada.
Top Ten List had visited the likes of Unbridled's Song and Elusive Quality early on in her broodmare career, but a combination of factors meant she was on the market at a reasonable price. Our fearless leader, Lucas Marquardt, of ThoroStride, set forth the rules: we would breed her to an up-and coming-stallion and sell the resulting foal, repeating the process for the foreseeable future.
In tune to the industry as they come, Lucas encouraged us to send Top Ten List, fondly referred to as TTL, to a stallion he had high hopes for — Uncle Mo. His first runners would be hitting the track that season, and Lucas liked what he saw.
He couldn't have been more right, but fate wasn't on our side. TTL didn't get in foal, and all we could do was watch as Uncle Mo set record after record as a freshman sire, topping off the year with his son Nyquist being named the champion 2-year-old.
Meanwhile, our fun little project spent her winter barren and eating hay. I ended up writing our trials and tribulations that year in a story about the highs and lows of the breeding industry.
We all went into it knowing nothing is guaranteed, but watching Uncle Mo's stud fee skyrocket was still tough to take. What made it better, though, was the fact that, in 2016, TTL had gotten in foal, this time to Midnight Lute. A money pit no more, after two years of investing in her, we would finally have a foal.
Then, at the beginning of April 2017, TTL safely delivered a huge, healthy bouncing baby boy. While we had grand dreams of his future success, mostly we were just happy that the tide seemed to be turning.
Becoming Bob
In the weeks leading up to TTL's foaling date, we made the decision to send her to Frankfort Park Farm in Lexington, Kentucky, to deliver, and the excellent care and attention she received there was evident.
Owners Brendan and Olive Gallagher — the co-breeders of Monomoy Girl — could not have been kinder to our hodgepodge ownership group. Given the two-year wait for a foal, to say we were excited would be an understatement. They provide regular updates, photos, and videos of TTL and her foal, while also tolerating the fact we liked to visit.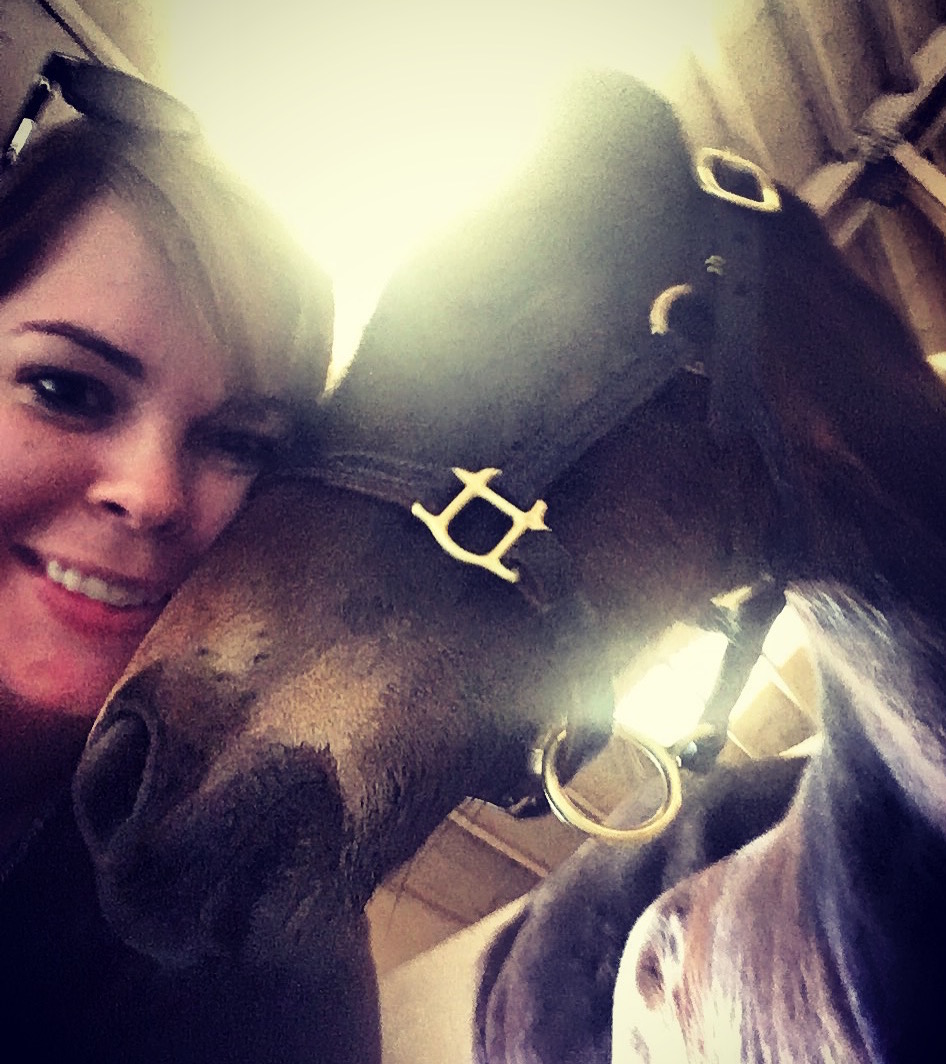 Having a mare we could go see every now and then was part of the draw to TTL in the first place. All of us have rather hectic lives, and she provided an excuse to get together. The Gallaghers became friends and would join in on these post-visit dinners and happy hours when they could.
TTL was an investment, yes, but we spent years visiting her and encouraging her, and she had made us proud with the foal she produced. Although we had no intention of formally naming the colt, we did imagine grandiose monikers for the solid bay colt she had given us.
One day, Lucas jokingly said he should be called Bob, and the far more humble and hilarious name stuck. Somewhat offended, I countered I would accept it only if we named him Buy Me Bob, as a plea to his sire's trainer, Bob Baffert.
TTL proved to be a loving mother, and Bob proved to be a standout foal. Knowing we were all horribly biased, we had other friends in the industry come see him, and they agreed: he was legitimately a nice colt and one to be excited about.
The months passed, Bob became a farm favorite, and discussions started about when and where we should sell him. Meanwhile, TTL was booked to visit Shackleford.
An unhappy ending
Given our history with TTL, none of us were stunned when she didn't catch the first time. In fact, to be honest, we were almost more surprised when we got the news that she was in foal as the result of an end-of-season last chance cover.
Wanting to celebrate the good news, and always happy to have a reason to see TTL and Bob, we organized a visit. While our mare crunched down on carrots and hard mints (she won't eat soft ones), Brendan warned us that the embryo wasn't growing the way it should. A few days later, it was officially confirmed TTL, once again, wasn't in foal.
That news left us with several decisions to make, as TTL was an aging mare with a spotty produce record. Compounding her luck was the fact most of her foals had been sold out of the country and were hard to follow. But, at least we had Bob. Getting to watch a quality foal we bred be sold at public auction was going to be a life experience worth all of the effort, not to mention he would have an unrivaled cheering section during his racing career.
Not long after, while out in the field with his friends one summer night, Bob dropped dead.
A necropsy would show that he suffered a cardiovascular event. Although he was always healthy and growing like a weed during the few months we had him, it turned out Bob was born with a bad heart. There was literally nothing anyone could have foreseen or done to change the outcome of his short life.
As usual, our ownership group was scattered around the world when the news came, leading to the world's most depressing email, but Lucas was in town and was able to go out and visit a forlorn TTL. When those of us based in Kentucky were all back from our various travels, we made a group visit, the first one that wasn't full of jokes and excitement for the future.
There were so many layers to our loss. Years of following and cheering for the progeny of Uncle Mo, then Midnight Lute and Shackleford had been for nothing. Not to mention, our friends and families had all come to visit our mare, pet our foal. TTL had played ambassador as well as broodmare, and having to share the bad news was its own variety of painful. We weren't especially good about telling people, leading to some awkward conversations for months to come.
Even though we went into the partnership knowing the realities of the industry, I am not sure any of us were prepared for all of the harder versions to come our way. What we all accept, though, is the fact that TTL, who we will no longer be breeding, remains our responsibility.
TTL's kind personality works in her favor, and the Gallaghers have kept her on as a babysitter. Good options for older horses are limited, but, if the right opportunity came along, it would be considered. One thing that isn't on the table is being sent to public auction, as a soft landing for a barren, unproven 16-year-old broodmare is far from guaranteed.
Meanwhile, our TTL visits haven't stopped. At the holidays, after giving her mints and letting her return to her herd, we all headed out for some festive cheer, the Gallaghers included, the optimism and excitement of the year before reconfigured into acceptance that some dreams are not meant to be.
Sometimes, the experience has to be enough because a happy ending, or even just a fair one, simply isn't in the cards.

This article appeared originally in Gallop magazine