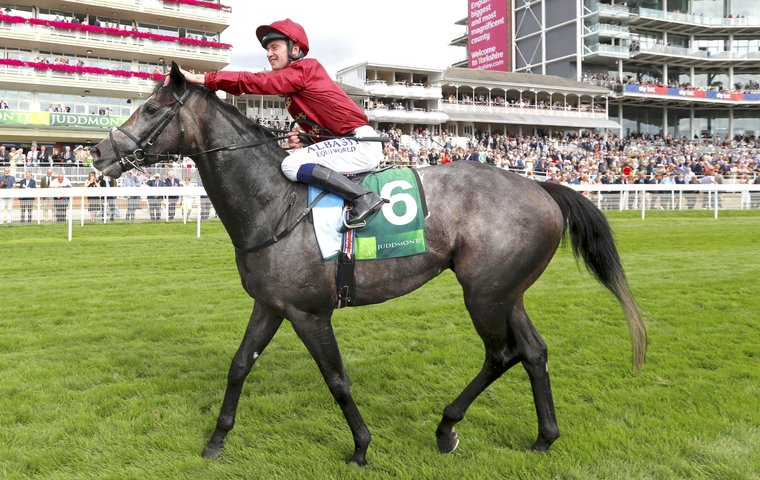 Oisin Murphy is the reigning champion flat jockey in Britain, at 24 the youngest rider to take the title since Ryan Moore won aged 23 in 2006. Murphy landed his first British Classic in June on Kameko in the Qipco 2000 Guineas. The Irish-born rider, currently world-ranked 25, has won multiple G1s around the globe, including in Canada, France, Germany, Ireland, Japan, and the UAE.

Murphy, who is at 'Glorious Goodwood' this week for the famed Qatar Goodwood Festival, was particularly associated with the late Roaring Lion, the 2018 Cartier European Horse of the Year whom he rode to consecutive G1 victories that year in the Coral-Eclipse, the Juddmonte International Stakes, the Qipco Irish Champion Stakes, and Queen Elizabeth II Stakes.

Who do you believe is the most important figure in the history of racing around the world?
Well, I can't answer that directly. I think in recent years, and that's all I can say because I was born in 1995, John Magnier's Coolmore Stud has been incredibly influential, as has Prince Khalid's Juddmonte Farms. I think all the current top owners have benefited from the general view of Prince Khalid and John Magnier from a very early stage. Those pedigrees have shined through for many a year. One must mention also HH The Aga Khan, but I can't narrow it down particularly between John Magnier and Prince Khalid.
Which is your favourite venue and race?
My favourite racecourse is York. I absolutely love the track. It's fair, left-handed, and pretty flat. Race-wise, well, any of the Classics in Britain, the Irish Champion Stakes, and the Dubai World Cup, which I finished second in last year. I also admire the American Triple Crown. I don't want to leave any out because there are lots of important races around the globe, and they all have such significance on the breed.
What is your fondest memory in racing?
I suppose as a child watching my uncle, Jim Culloty, winning the Grand National on Bindaree in 2002 was a moment I will never forget (see video below). Particularly as a really young child - it doesn't come much bigger or better than that. In Ireland, National Hunt racing is really well followed, flat racing probably less so, and I was well aware of the significance of that at the time.
What do you see as the biggest challenge racing faces today?
Racing, like any other sport, has many challenges. We need to get people interested and make it relatable. There is no doubt we look after our animals incredibly well, and it's there for everyone to see. What we do need is racing journalists and people with a say to really focus on the good things.
You have the passion when you watch Match of the Day or something like that after a major football match, when the pundits are speaking. It really draws you in. Sometimes we lack that in horse racing. We don't need to sell ourselves as just a betting product. The horses themselves are special enough to sell our sport.
If you could change one thing in racing, what would it be?
I would like to change how people view racing. I can't do that solely, but I try through my social media things and my engagement with the public on a general basis and an everyday basis.
Obviously at the moment people aren't allowed to go racing, but I would hate for somebody to be able to say I wasn't kind to them if they asked for an autograph or a photo, whether that's in Ireland, England, Dubai, Japan, Canada, or wherever it is in the world. I try to make time for everybody.
I wish we could really make it relatable. It's known as the Sport of Kings, but not because royalty owned racehorses, or not only for that fact. It was a sport everybody admired and enjoyed.