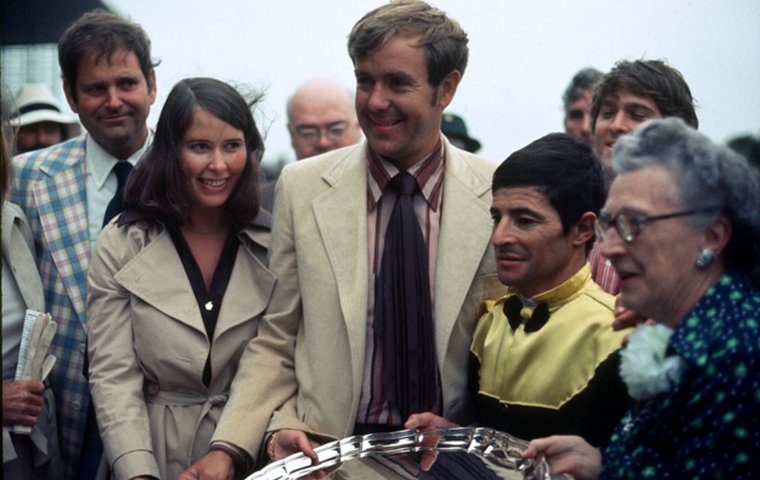 When Eugene D. Wood died in 1924, his local paper –The New York Times – didn't pay that much attention. Despite his prominence in New York City, through decades of political involvement locally and in Albany, through his founding of Jamaica Race Course as part of the Metropolitan Jockey Club, Wood didn't get the star treatment at his death that so many of his peers did. No elaborate obituary for him; The Times offered up a respectful, if brief, account, one that skipped over nearly everything of significance in a tantalizingly interesting life.

But if local scribes failed to memorialize Wood, the Metropolitan Jockey Club was guilty of no such oversight, immediately instituting the Wood Stakes at the behest of Wood's widow Kate, who inherited his leadership positions in horse racing. It was run for the first time at Jamaica (Wood was the track's first president) on May 2, 1925. Renamed not long after its inception, the Wood Memorial's true historical value lies not only in honoring Wood, but also in annually bringing together dozens of his descendants, spanning multiple generations.
Like John Morrissey, the politician and founder of Saratoga Race Course, Wood was the child of Irish immigrants. Like Morrissey (for whom Wood worked as secretary), as an adult, he was enmeshed in the worlds of politics, especially Tammany Hall, and horse racing. And like Morrissey, he presented an ethically flexible public persona that belied a personal generosity and responsibility to those close to him.
Described in his wife Kate's 1940 obituary as "a representative in Albany of many corporations" – today we would call him a lobbyist – Wood did get a fair share of ink when legal authorities looked askance at him, which seemed to happen with some regularity. Press accounts from the first decade of the last century depict him as an affable, charismatic man, a man who once, to prove his mettle, bet $100 on a 100-to-1 shot – and won. Wood's behavior was often questioned – at times in court – but he somehow managed to elude being held responsible for anything he was alleged to have done.
A Tammany insider, Wood received much press during a 1913 scandal in which he was said to have played an instrumental role in the corrupt nomination of a Supreme Court justice a decade earlier. Local authorities, concerned over reports that he was scheduled to depart for Europe, subpoenaed him at his home on the Upper West Side of Manhattan. Kate at first lied and said that he wasn't home, but relented in the face of a tenacious assistant district attorney. When Wood came to the door, he scoffed at the idea that he was about to flee the country.
His swagger had been evident earlier in the week when, reached by a reporter, he responded to questions about his whereabouts with what was apparently vintage Wood bravado and good humor.
"I thought you were in Albany," said the reporter, according to an account in the Times.
"I was," replied Wood, "but I got back early… it doesn't take all day to get down from Albany. Why, I used to come down to the races in New York from Albany and return the same day. It's only a few hours, you know."
Described as a "big, broad-shouldered, white-haired man" when called as a witness in the November 1913 proceedings, Wood was apparently unconcerned that he was thought to be a key player in a pay-to-play scandal at the highest levels of the federal government. In the courtroom, the Times reported, "he smiled with geniality and it was obvious that nothing was going to worry him. He yawned and appeared anxious to get started."
Stonewalling the district attorney with perfect equanimity, Wood comes across, in a news report nearly as detailed as a court transcript, as charming, savvy…and probably guilty.
Long before Teflon had been invented, much less applied to politicians, Wood seems to have been an expert at deflecting unwanted legal attention. A few years before the judge corruption case, he was accused of being in cahoots with local politicians and racing luminaries James Keene and Harry Payne Whitney to overturn New York's 1908 anti-gambling laws. Wood was said to have, along with those other owners, breeders, and racing executives, raised a half a million dollars to bribe state legislators to vote against the anti-racing bills.
But even amid such scandals, hints of another Wood would occasionally emerge. In 1902, he contributed to a marble, onyx, and gold altar rail for the Cathedral of the Immaculate Conception in Albany, where he kept a home. A 1959 Sports Illustrated story recounts a day on which Tim Mara, Wood's bookmaker, saw Wood at the track, saying the rosary as the horses headed towards the wire.
"Don't ever try betting with me again," Mara reportedly threatened. "I can beat you any time, but I can't beat you and God."
Wood was one of five children; two of his sisters, Fanny Wood Ellis and Anna Wood Hussey, died young, leaving behind children in the first days of the 20th century. Childless himself, he, along with his sister Mary, who lived in Albany, essentially adopted their nieces and nephews, assuming financial responsibility for them.
Two of those nieces, Mary Francis Ellis, who was six when her mother died in about 1900, and Eugenia Hussey, were sent north to attend the Convent of the Sacred Heart in Albany. But Wood did more than just write checks for their schooling. Through the years, he sent postcards, often from Cuba and Jamaica, two of his favorite vacation spots, postcards that survive today in the private collection of Ellis' descendants, who gather annually at Aqueduct Race Track in New York City for a family reunion on the day of the race that recalls Eugene Wood.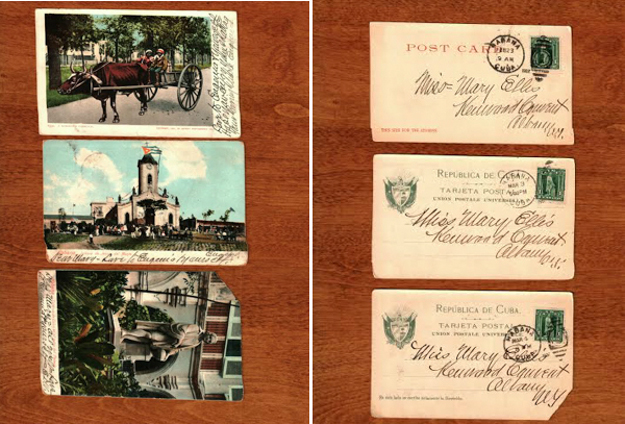 For a number of years, a Wood descendant presented the trophy for his namesake race. In 1977, Wood's niece Mary Ellis (known within the family as "Gran") presented the trophy to Wood Memorial winner Seattle Slew, who would go on that year to win the Triple Crown. "Gran" held this honor until 1982, when The New York Racing Association reportedly eschewed the Wood family at the trophy presentation in favor of celebrities and well-known athletes. A chance meeting in the 1990s restored the privilege, when one day a man wearing a Breeders' Cup jacket walked into the medical practice of Anne Kelly, a granddaughter of Mary Ellis.
Commenting on his jacket, Kelly, an orthopedic surgeon, asked, "Was that a Wood Memorial giveaway?"
"What do you know about the Wood Memorial?" retorted the man.
"What do I know?" asked Kelly. "My gran was Eugene Wood's niece and was raised by him."
She recounted the story of Gran's trophy presentations, adding, "We had always hoped to have my mother and her sisters present the trophy."
At which point the man handed her a business card that read, "Kenneth Noe, chairman and CEO of the New York Racing Association."
And thus a new tradition was born.
Gran died in 1990 at the age of 96; she had four children and 28 grandchildren, many of whom will, on the first weekend in April, descend on Queens from across the country, to celebrate the 91st running of the Wood Memorial and to toast the man to whom they still feel indebted, generations later.
"Back then," Kelly said, "when your mother died, you essentially became an orphan. Wood set up trust funds for his nieces and nephews and for their children. That's why we still know his name. We knew from when we were young that he had taken care of our family."
"He was just great to our grandmother," said Mary McCarraher, Kelly's sister. "He brought us all together."
He did more than that, says Garrett Gleeson, Wood's great-great-great-nephew.
"That whole generation," he said, referring to McCarraher and Kelly, "is incredibly accomplished, and they wouldn't be if not for Eugene Wood."
And if not for his wife Kate, who, upon her death, established trusts for her nieces and nephews by marriage, and their children.
And in a twist of which Wood, one of New York racing's early leaders, would no doubt be proud, Gleeson recently began working for the Grayson-Jockey Club Research Foundation, a charitable arm of The Jockey Club, which is itself a distant cousin of Wood's own Metropolitan Jockey Club.
Gleeson had been working as the program director for major gifts at the Children's Tumor Foundation when he was approached by a headhunter for a development position at a "veterinary research foundation." Intrigued, he pursued the opportunity, chuckling when he learned what organization it was.
"Without a doubt, it was more attractive because of my background," he said. "I felt like it would benefit me to have that perspective and experience that I could share with people as I talked to them about opportunities to fund equine research."
Wood lived in New York City at the time of death, in the now-famous Apthorp on Broadway at 78th Street, but it was upstate papers that revealed the Wood his relatives know, and that New York City seemed not to.
Called "a man of tender sympathy and great generosity," Wood was hailed as both "politician, philanthropist" in one headline at his death, his home said to be "a mecca for those seeking assistance."
"He was known as a political operative, a Tammany Hall guy," Gleeson acknowledged. "But he's also someone who did something miraculous and special, and we all owe our livelihoods and well-being to him in many respects."