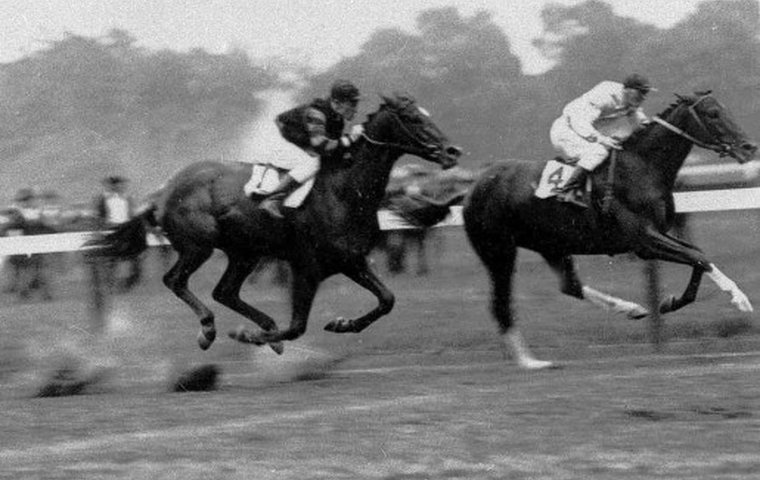 This is the first of an occasional TRC series in which we ask racing figures around the world to imagine they have been given a trip back in time to watch just one famous horse race.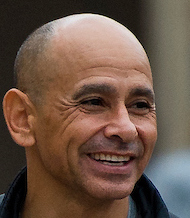 They can go anywhere, and as far back as they want. They can even pick a race they were involved in, although they can only watch this time. The series begins today with top U.S. jockey Mike Smith, who spoke to Amanda Duckworth.
Smith, who will be 55 a week today (on August 10), has had a remarkable career, and is still at the top of his game. He was inducted into the Hall of Fame in 2003, piloted the great Zenyatta for the majority of her career (in which she only lost one race), and won the Triple Crown in 2018 aboard Justify.
Strap in for the journey
Target date: August 13, 1919 (101 years ago)
Target destination: Saratoga Racecourse, New York State
Target race: Sanford Memorial Stakes (for 2-year-olds)
Why this race: To see the only defeat in the career of the great Man o'War, who many believe to be the finest racehorse ever. He lost by a neck to a horse called Upset in a race notorious in racing history purely because Man o'War was beaten.
Smith says, "The chart reads so weirdly. Man o'War got in so much trouble. That's a race I wish I could go back and analyze a little bit to see what that was all about.
"Did he get out run that day? He just had a bad day? Was it the horrible trip? It's one of the most intriguing races for me as far as ones I haven't seen. I've gotten to see a lot of the other big ones, like Secretariat's races, through video at least.
"When you read the chart for this race, from a jockey's standpoint, you would really like to be able to look at that film. Especially as I got older and learned more about riding, I'd like to look at a head-on video and everything we have nowadays, and watch that race and really pick it apart. When you have a big favorite, and you keep winning, and winning, and winning, well they are looking for you.
"Man o' War was a spectacular horse. Everything about him was incredible, down to his name. He was unbelievable. For him to only get beaten one time, by a horse named Upset, and for it to happen at the track where it was at, well, it's always been a race that has been intriguing to me when I go back and read about the history of horse racing. The race was at Saratoga, which is the Graveyard of Champions. The whole thing is kind of eerie."
Some context: Upset was a decent horse in his own right - he was runner-up to Man o'War in the Preakness the following year. And he was receiving no less than 15 pounds from him in the Sanford. Then there was the start, as described here in this article by Brad Smithfield in history website The Vintage News:
Starting gates at the ten-horse-fields were not yet in use [in 1919] and the races were deemed 'begun' when jockeys forwarded their mounts after a clear signal from their starting line. When the signaling starter's flag was dropped, Man o'War was not even facing the right direction. He was slightly turned sideways, costing [jockey Johnny] Loftus a valuable moment to turn him forward. Man o' War "was almost left at the post", [according to the Louisville Courier-Journal].