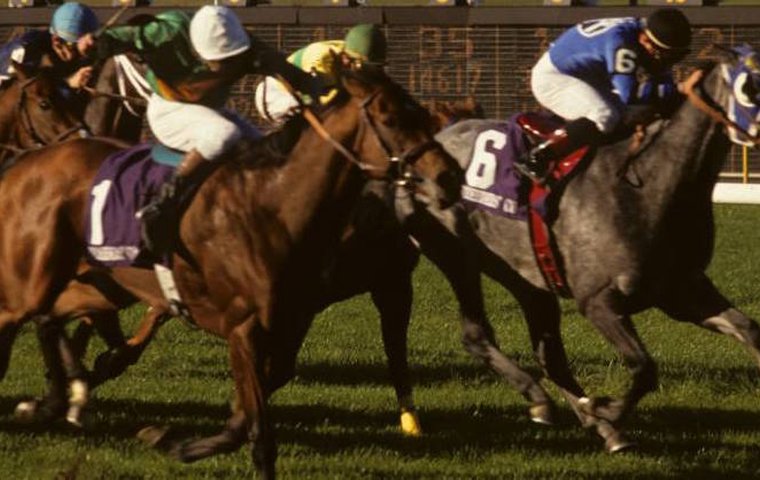 Kentucky Derby-winning trainer Graham Motion is the second subject in this new TRC series in which we ask racing figures around the world to imagine they have been given a trip back in time to watch just one famous horse race.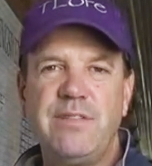 They can go anywhere, and as far back as they want. They can even pick a race they were involved in, although they can only watch this time.
Motion, who is based in the U.S. but was born in England, won the Run for the Roses with the Team Valor-owned Animal Kingdom in 2011 and the Dubai World Cup with the same horse two years later. He has won four Breeders' Cup races, including the Turf in 2015 with subsequent champion U.S. older male and turf male Main Sequence, and is a top 50 trainer in the TRC Global Rankings.
Strap in for the journey ...
Target date: October 27, 1990 (30 years ago)
Target destination: Belmont Park, New York
Target race: Breeders' Cup Mile
Why this race: To see the remarkable victory of the then 54-year-old Lester Piggott just ten days after he resumed race-riding after a five-year absence. He had started training, but spent a year in prison after being convicted of tax fraud.

Motion says, "One of my greatest memories was when Lester Piggott came out of retirement after he'd been to jail and won the Breeders' Cup Mile at Belmont (see video below).
"Lester was one of the reasons I got fascinated by the sport. When I was growing up in Newmarket, the people who caught my interest were Lester Piggott, Henry Cecil and Steve Cauthen. They were my idols as a kid, so for him to come back and win that race on Royal Academy really was special. It was a monumental moment.
"Lester was such an iconic figure for everybody and for him to get up on the wire – in the last jump – was something unique. I was there as a spectator and it was just something I will never forget. There was just an extraordinary atmosphere."
Motion adds, "If I had to pick an event I was involved in, then there are two for me – though I have to be careful because the Kentucky Derby means so much to everybody. But, when Animal Kingdom won, while it was fantastic, I didn't really even know I had a Derby horse! I was just hoping he was good enough – he'd never even run on the dirt – so for me the two great moments were when Better Talk Now won the Breeders' Cup Turf at 27/1 as I'd never had a runner before, and when Animal Kingdom won the Dubai World Cup.
"I never even dreamed I'd be having runners in the Breeders' Cup and the Dubai World Cup – and Dubai meant a lot because it was the culmination of a long process to get him there at his best.
After Belmont: Piggott, who rode 30 British Classic winners, including nine Epsom Derbys, continued to defy the years until the end of 1994, highlighted by his 1992 win in the 2000 Guineas on Rodrigo de Triano. His last win in Britain was in October 1994 and he officially retired in 1995. Now aged 84, he lives in Switzerland.
Royal Academy, who also won the six-furlong G1 July Cup at Newmarket in 1990, retired to Coolmore's Ashford Stud after the Breeders' Cup but later transferred to Coolmore Australia, where he stood successfully until 2010. He died in 2012. The son of Nijinsky was a sole Breeders' Cup winner not only for Piggott but also for the great trainer Vincent O'Brien.
Previously in this series