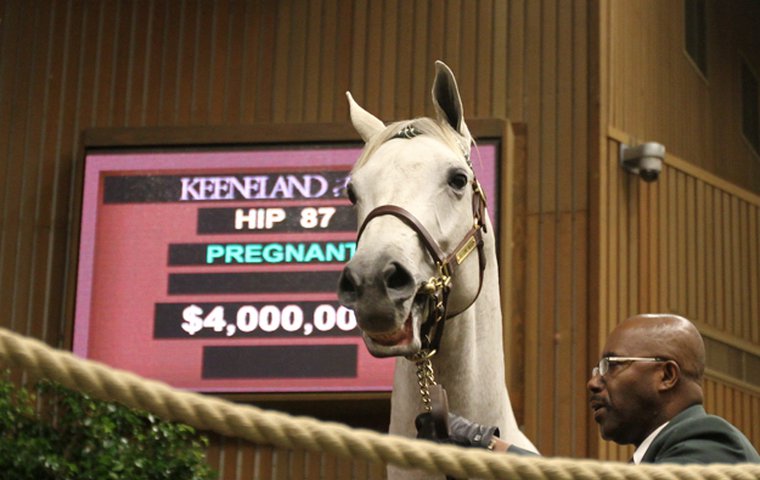 With supply and demand back to more amenable levels and a number of new international players willing to invest in high-end bloodstock, rebounding markets became a consistent feature of the 2013 Northern Hemisphere sales season.

A European record for a yearling was set at the Tattersalls October Sale, when Al Shaqab Racing paid five million guineas ($8.4 million) for the Galileo sister to Was. While at Goffs, a Montjeu colt became the second dearest yearling to pass through an Irish auction when selling for €2.85 million ($4.68 million) to MV Magnier. In all, there were 28 seven-figure yearlings sold in Europe and North America in 2013 compared to 15 in 2012.
Once the dust settled on the yearling sales, it was natural to assume that such buoyancy would carry over to the winter breeding stock sales. However, few would have predicted how competitive that market would be.
While no mare came close to Havre De Grace's price tag of $10 million in 2012, an electric night's trading at the boutique Fasig-Tipton November Sale in Kentucky featured 24 million-dollar lots compared to 15 the year before.
Another 14 million-dollar mares or broodmare prospects were sold at Keeneland. More than $120 million worth of stock changed hands at that sale, more than that realized in 2011, when the Edward Evans and Prince Saud bin Khaled dispersals were on offer.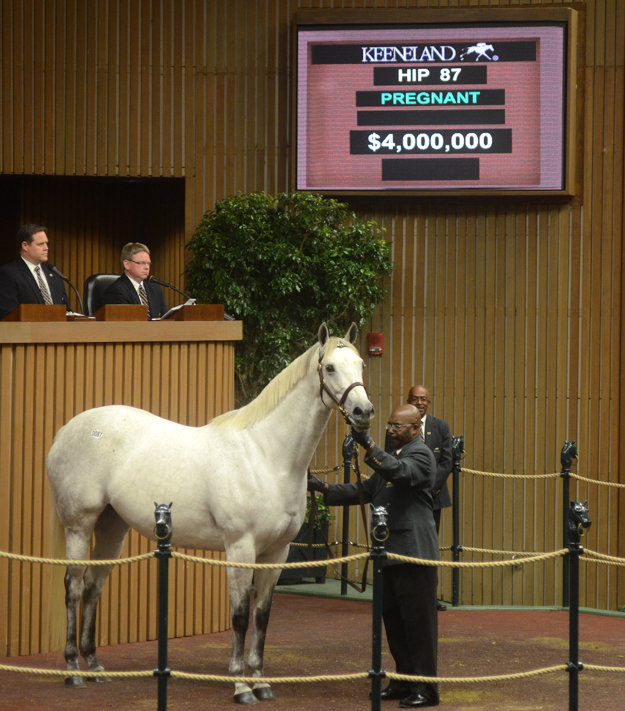 In Europe, the Paulyn dispersal at Goffs in November attracted participants from all corners of the world and duly provided fireworks with Chicquita setting a new European record when selling for €6 million ($9.86 million) to Peter and Ross Doyle. Less than two weeks later at Tattersalls, another European record was set -- this time for a broodmare -- when BBA Ireland went to 4.7 million guineas ($8.1 million) for Immortal Verse on behalf of Coolmore. Thus, during the course of five weeks, 46 mares commanded seven figures.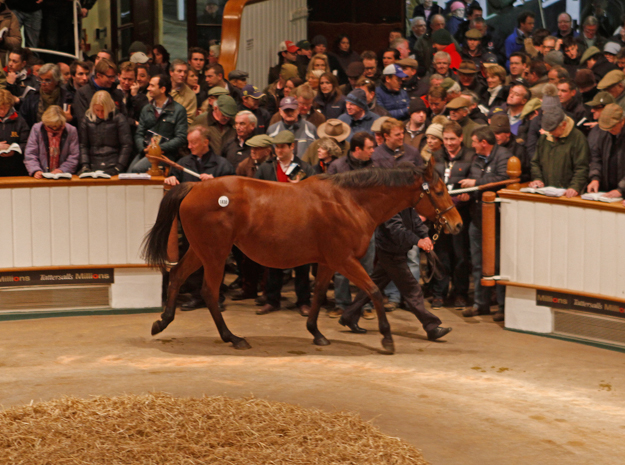 The oft-heard expression of "a selective trade" at auction was never more relevant than during the recession years. And, as those seven-figure mares prove, high-end investors were still willing this winter to pay more than the odds for top mares. However, it was also noticeable how the middle market held up, especially in America, where international buyers, particularly those from Korea, Saudi Arabia, and South America, were a key factor in the strength of the $20,000-50,000 range.
It was international participation, especially from Japan, that played such an important part in supporting the top end when it was at its weakest. From 2009 to 2011, Japanese buyers signed at $1 million or more for 16 mares or broodmare prospects (excluding purchases made through agents) in Europe and North America. With Japanese buyers continuing to target mares to serve as an outcross for Sunday Silence blood, their level of activity isn't likely to change for the foreseeable future; they accounted for at least $13.55 million worth of horses bought at Fasig-Tipton this November.
Add in increasing activity from South American and Australasian buyers, a trend that has been developing in Europe in tandem with the strong demand for Northern Hemisphere-bred stayers to compete down under, to the usual mix of domestic buyers and the scene is obviously set for greater competition for the better lots.
For example, among the Australian buyers who made a first trip to Europe this year was Eliza Park International, who came away with €1.85 million ($3.04 million) of stock at the Arqana December Sale. Also, 2013 revealed a major new buying force in the Don Alberto Corporation. The Chilean operation, chaired by Liliana Solari, purchased Kentucky nursery Vinery in October and went on to pay $10.64 million for 32 mares at Keeneland before striking at Goffs and Tattersalls.
Yet, what was particularly encouraging about this year's round of breeding stock sales, especially in Europe, was the wide base of buyers willing to play at the top.
At the Tattersalls Mare Sale, which grossed 62,985,000 guineas, each of the top 10 lots fell to different buyers. The last time that sale turned over close to 60 million guineas was in 2007, a renewal boosted by the Swettenham Stud dispersal. Although there were 10 million-guinea lots that year, compared to five in 2013, six were bought by John Ferguson and another by Richard O'Gorman on behalf of Darley.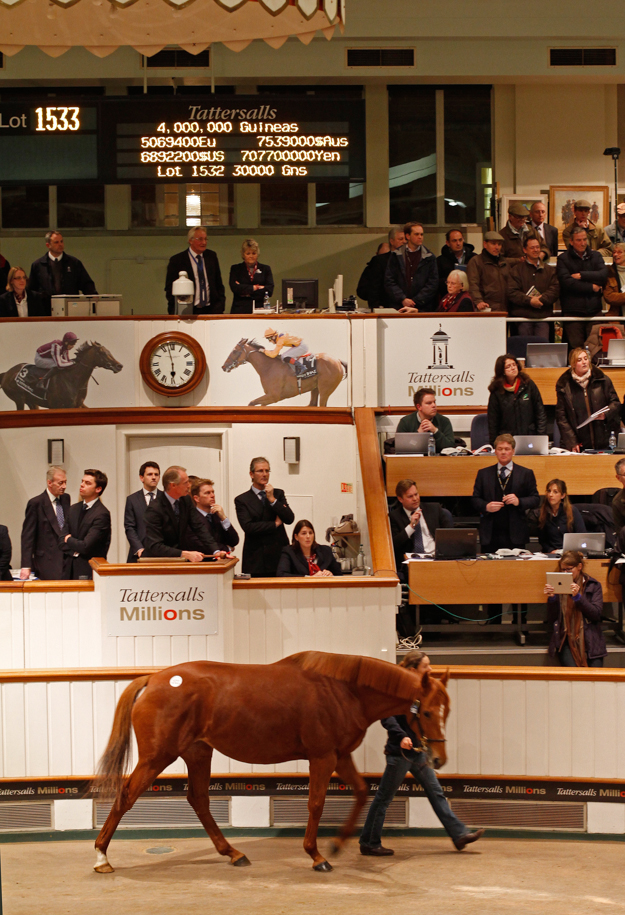 Six years later, and the top ten purchases were spread between the likes of Darley, Coolmore, the Al Thani family, the Niarchos family, Saleh Al Homaizi and Imad Al Sagar, and Kentucky-based Eaton Sales.
In Europe, such interest is a reflection of the high regard racing is held in. With its long history and reputation of producing the world's top horses -- a list that is currently headed by the world's best stallion, Galileo -- Europe remains the place that many international investors want to play in. Meanwhile, the American bloodstock industry has recently been boosted by the emergence of leading stallions War Front and Tapit, whose progeny are swiftly becoming collectors' items.
As the bloodstock world gets smaller, an elite mare will attract attention whenever or wherever she sells in the world. But while there is no denying the increasing prominence of international money, there is also renewed confidence among breeders in Europe and North America to invest in broodmares. As such, as each sector of the market continues its recovery, and demand for those elite mares will only intensify.