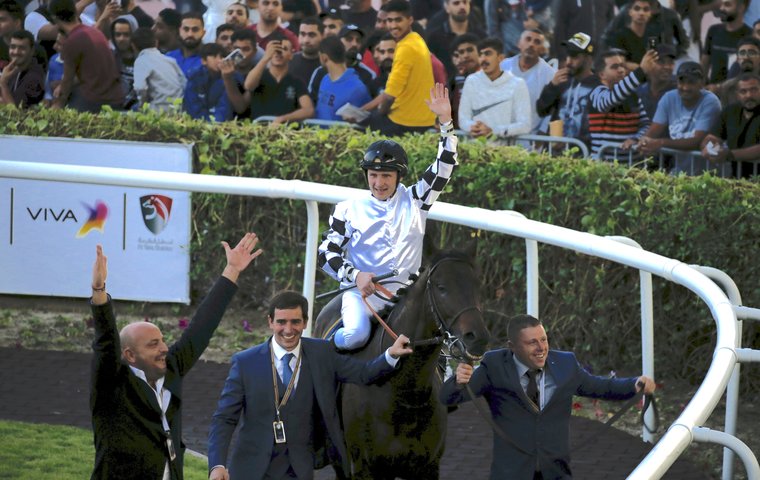 Bahrain's debut on the global racing circuit was marked by a thrillingly dramatic climax on Friday as French-trained Royal Julius charged down the straight to claim the Bahrain International Trophy in the dying strides of the £500,000 event.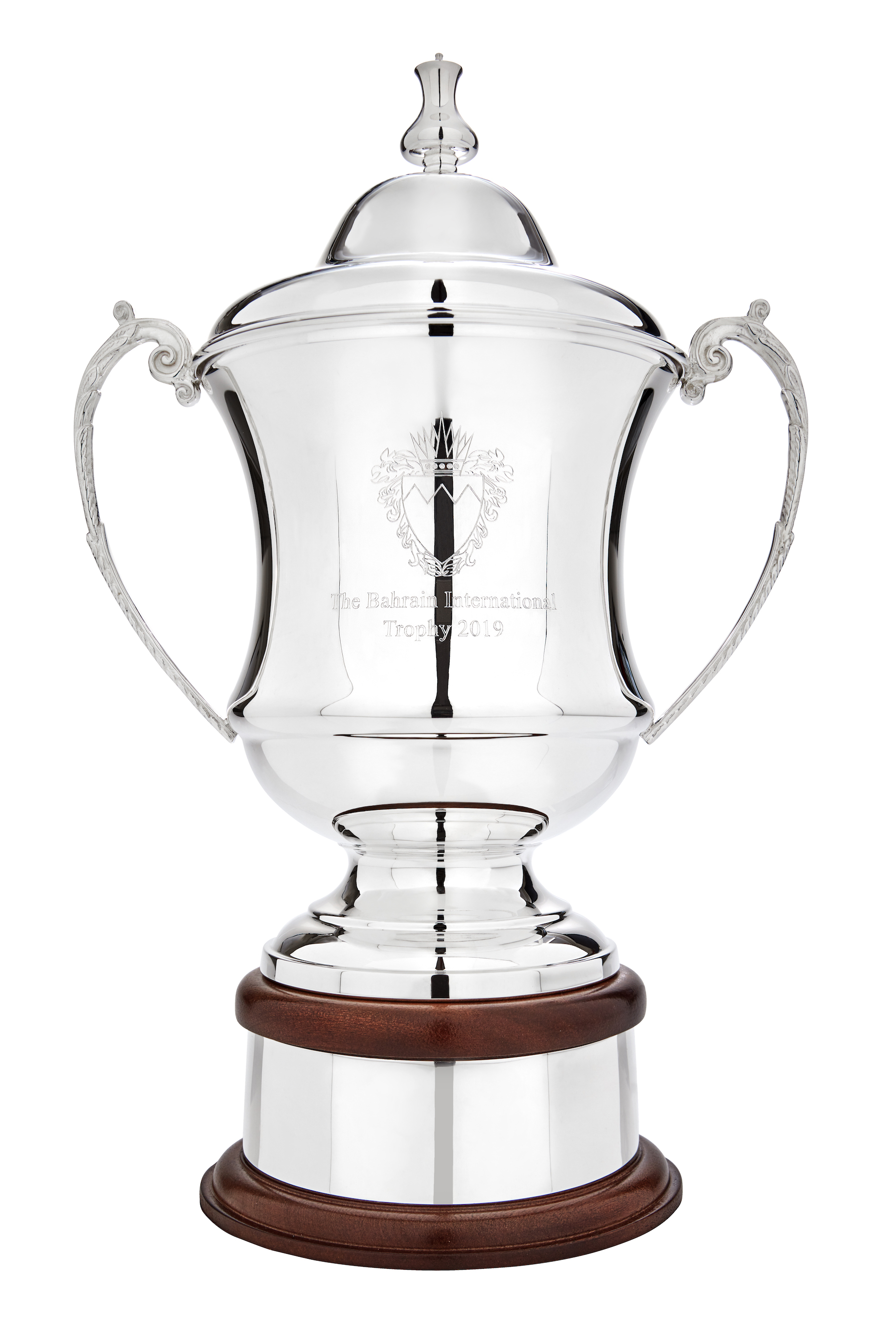 A cosmopolitan field had descended on the Arabian Gulf for a landmark contest, described locally as the most important day in the history of racing in Bahrain, which had never before hosted a race with overseas runners.
A nine-strong European party was widely expected to dominate proceedings at the Rashid Equestrian and Horseracing Club (REHC) at Sakhir, about 30km south of the archipelago's capital, Manama.
Yet a famous home victory seemed on the cards as the sun went down behind a 3,000-capacity grandstand packed with an animated crowd and front-running Rustang parlayed a sizeable mid-race advantage into a six-length lead entering the final furlong under a tremendous ride from former British champion apprentice Lee Newman, deputising for the injured Gerald Mosse.
Now with Bahrain's habitual champion trainer, Allan Smith, the ex-British gelding had stolen a march on his rivals and nearly stole the race for good measure. In the end, though, the 2,000-metre (1m2f) event was about 50 metres too far for Rustang, who was overwhelmed in the closing stages as Royal Julius flew down the outside to score by three-quarters of a length over Godolphin's Royal Ascot runner-up Turgenev. Rustang was a head further back in third, with Royal Hunt Cup winner Afaak also finishing strongly to take fourth.
Almost there - but not quite: how local hero Rustang couldn't quite hold on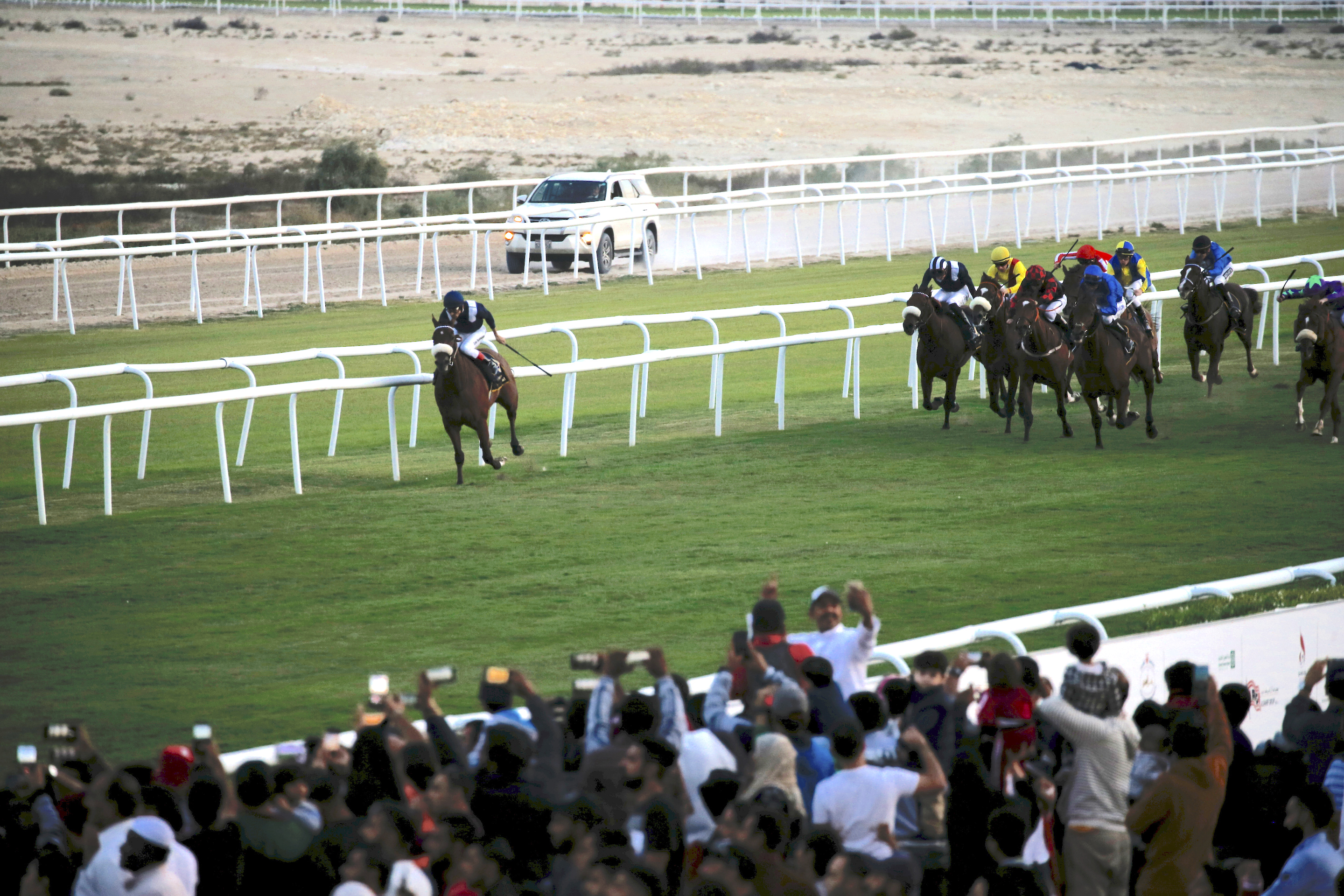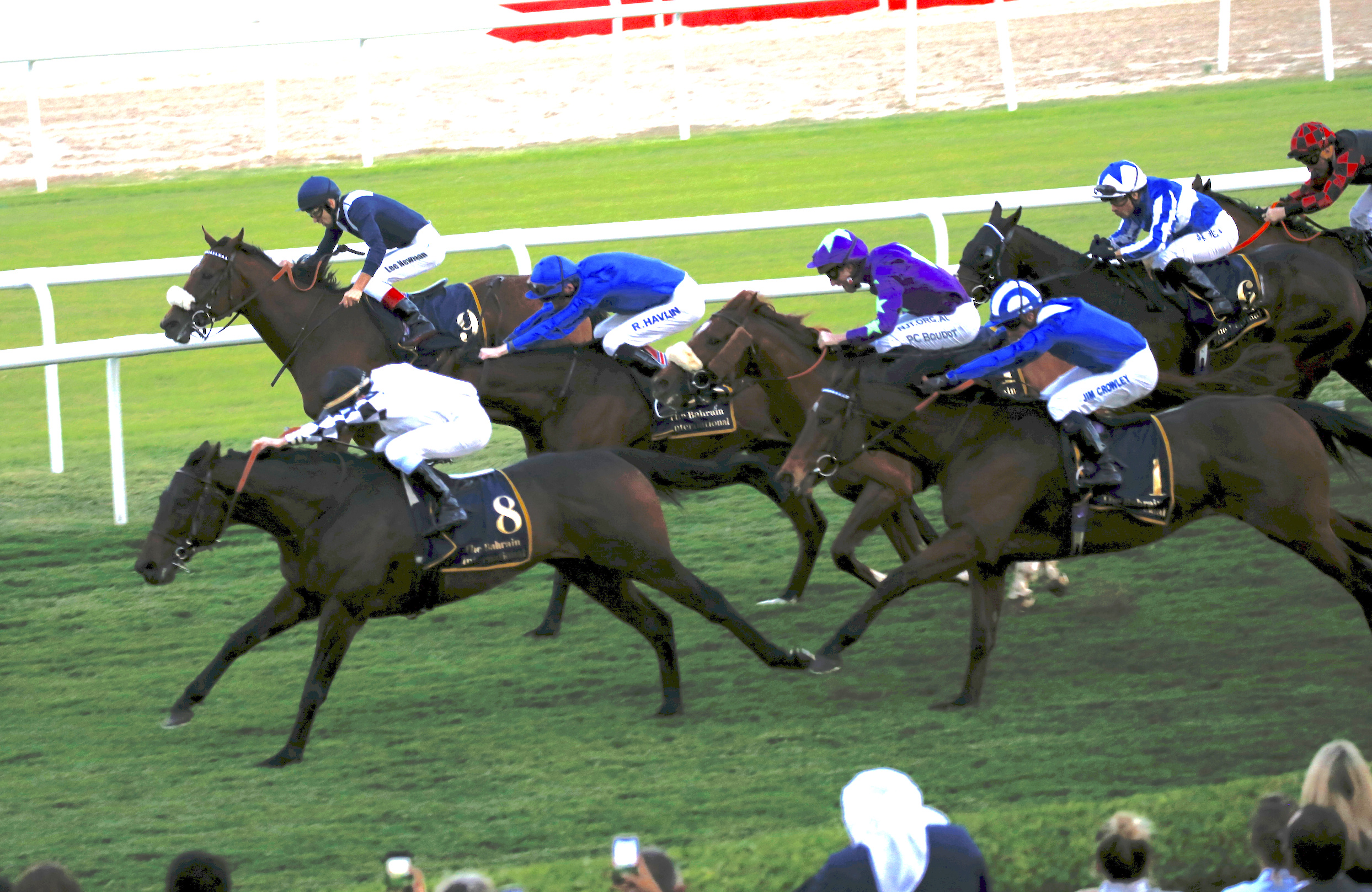 A 6-year-old entire carrying the silks of Jean-Jacques Biarese, Royal Julius is trained near Marseille in the south of France by Jerome Reynier, 34, a graduate of the Darley Flying Start programme.
Something about the Gulf certainly seems to suit the son of Royal Applause, who was second in the Amir Trophy in Qatar in February; he had also provided his trainer's breakthrough triumph at Group level when he won the G2 Premio Presidente della Repubblica in Rome as a 5-year-old.
"He's a little star," said Reynier, who began training nine years ago with just four horses in his stable; he now has 85. "We gave him two months off after the race to get a bit of freshness because he'd been racing since Doha in February," the trainer explained. "We thought everything was good for him here – the fast ground, the right-handed track and there was some pace in the race.
"There's quite a tight turn on to the finishing straight, but it is a long straight so he can come from behind. You can't be too hopeful when you see this kind of opposition but the conditions made the difference. He is a small horse but he has a big heart and a great mind."
Royal Julius also has only one way of running, which he demonstrated to admirable effect by sitting well adrift of a strong pace set by Rustang before producing such a powerful late effort.
Mind you, two furlongs out he looked an unlikely winner, having been more than 12 lengths adrift at the time. "He was so far away I couldn't even see him on the screen!" said Reynier, who landed the Prix Dollar at the Arc meeting at ParisLongchamp in October with Skalleti.
If the European team came, saw and did indeed manage to conquer on the racecourse, then any visitors can surely only have been conquered themselves by the warmth of the welcome as Bahrain dipped its toe into the deeper waters of international competition for the first time at what was plainly an event of enormous importance to the local racing community. "This is very significant for racing in Bahrain, and it is an honour to have these horses and their connections in our homeland," suggested well-travelled trainer Fawzi Nass.
REHC executive director Sheikh Salman Bin Rashed Al Khalifa spoke of the potential for the new race to showcase Bahrain's attractions to a wider audience – an ambition accommodated in a live TV broadcast sent to more than 60 countries worldwide through the UK-based Racecourse Media Group's distribution network, taking the event to regions throughout Europe and from the Caribbean to China and Australia.
"As well as benefiting our racing, I believe the event will do a lot to help tourism," explained Sheikh Salman. "We have put in place a schedule of events that will enable visitors to have a look at our country, which will add value to their experience. Our aim is for everyone to leave with a positive image of Bahrain."
Loosely based on Ascot
The red carpet was duly rolled out for visitors to the kingdom: witness a reception at the embassy (Mr Ambassador, you're spoiling us …), dinner overlooking the Formula 1 circuit and a post-position draw ceremony held on the beach at the lavish Four Seasons hotel, which sits on its own private island in Bahrain Bay.
Some of the racecourse facilities remain a bit rough and ready in the context of such a high-profile event, but the course itself, about 30km south of Manama's downtown area, is an oasis in the desert in both literal and metaphorical terms. Literal because there is indeed an oasis behind the winning post and big screen; metaphorical because a lush green racecourse – three sides and a sprint chute, loosely based on Ascot – offers a richly verdant-looking dichotomy to the endless sand that surrounds it. Plus a few palm trees, the odd minaret, one of the royal residences and the stable complex: turn left at the mosque on the turn if you want directions to the barns.
Maintaining a racing surface fit for purpose amid a Gulf climate can be no easy task for clerk of the course Neil Mackenzie Ross. "We're mid 40s through July and August, so it's hot, hot, hot," he said. "As a result of that, we irrigate just about every day of the year. I've got about 600 sprinklers to take care of."
Mackenzie Ross spent nine years in a similar role at Lingfield Park in England before moving to Bahrain five years ago. "The reason for coming to live and work in Bahrain was to get us up to international standard, so on a personal note there is a real sense of achievement today."
Several big names jetted in for Bahrain racing's big day, among them top European riders like Pierre-Charles Boudot, the new superstar of French racing after his Arc-winning exploits, and a pair of former British champions in Silvestre De Sousa and Jim Crowley.
However, it was a former French champion in Stephane Pasquier who was to deliver the goods with a perfectly timed challenge on Royal Julius. "It has been exciting to ride in Bahrain and I am delighted to have won the first edition of this important race," grinned the effervescent Pasquier after saluting the crowds from the saddle on his way back to the winner's enclosure, where he offered an elaborate bow the assembled throng.
More understated in demeanour, jockey Rab Havlin, who narrowly missed out on the John Gosden-trained Turgenev, was also full of praise – for both his horse and his surroundings. "This is a lovely track and it's been a great experience," he said. "It's fast ground but safe ground and I'm really happy with my horse. They went a good, solid gallop and we travelled into the race beautifully. He's never been on ground that fast; he prefers to get his toe in a little more. But fair play to my lad, he showed a lot of guts."
As twilight turned into darkness, everyone involved in the inaugural running of the Bahrain International Trophy had every right to feel more than satisfied with their efforts, though a splendid afternoon under near-cloudless skies was not without its share of misfortune.
French veteran Gerald Mosse left the track in an ambulance with a leg injury later diagnosed as a minor fracture after his mount bolted near the start and threw him before one of the earlier contests.
There was also a nasty incident with tragic consequences before the main event when locally trained Euginio sustained a fatal injury after rearing up as he exited the parade ring. Yet such a grisly episode was wholly unrepresentative of what was a highly successful baby step on to the world stage.
Job well done
The sport certainly has a new outpost in the Middle East. There will be another one soon, on a vastly grander scale, with next year's Saudi Cup meeting; Royal Julius might be going there too for one of the turf races.
In Bahrain, they can look back on a job well done. "It means everything to us to welcome top-class horses and their connections to the kingdom of Bahrain," reflected REHC vice chairman Sheikh Isa bin Salman Al Khalifa, the son of the crown prince.
"After the success of Bahraini-owned horses this year at Royal Ascot and racetracks around the world, it is only natural that we should host an important international race such as this," added the sheikh, a massive enthusiast for the sport who had both Rustang and local hero Thorkhill Star (ninth) in the big race.
"We are thrilled to be where we are in the international racing calendar, and we have long-term aspirations to stage more such races."
A 2-year-old contest and a sprint are being spoken of as possible additions to the menu – and probably sooner rather than later to judge from the euphoria that surrounded Bahrain's opening international raceday.
This may well have been only the beginning. Salaam alaikum, as they say in these parts.